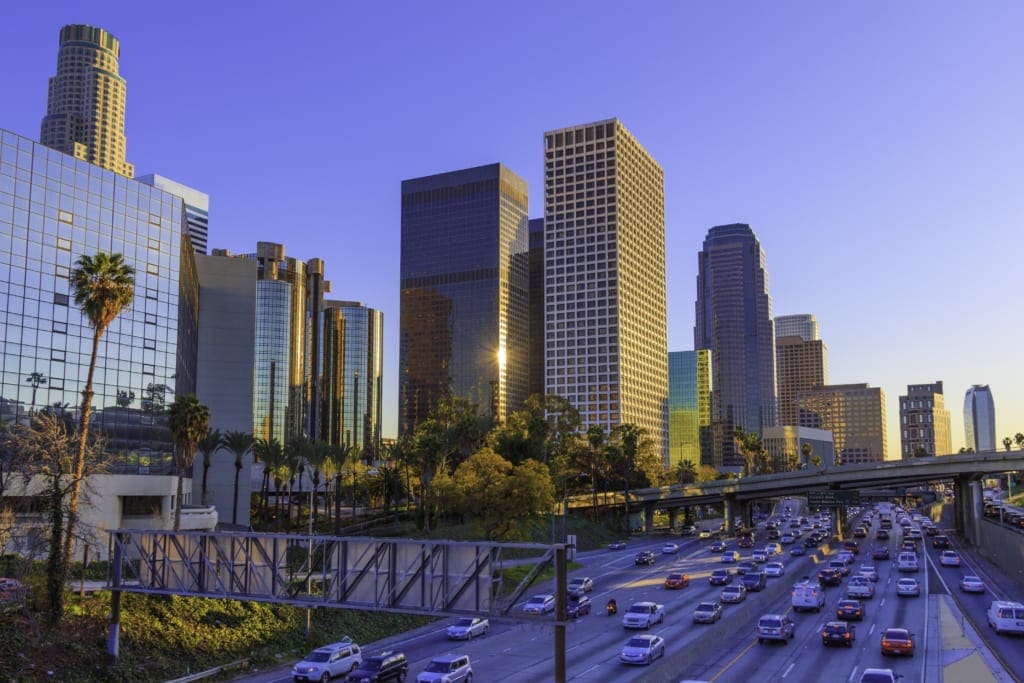 Fueled by booming manufacturing, tech, entertainment, agricultural, and transportation industries, California's economy is the fifth largest in the world. And yet, the state has the highest poverty rate in the nation at 19%, with people of color disproportionately represented. In the wake of COVID-19, California's statewide unemployment rate rose from a record low of 3.9% in February 2020 to a high of 16.4% in May 2020. And in Los Angeles County the unemployment rate quadrupled from 4.5% to 20.6% in the same period. Early analysis of the state's unemployment data shows that while Black people account for 6.5% of the population, 1 in 4 or 25% have filed for unemployment as a result of COVID-19 related job losses. With experts saying there will be fewer jobs that come back after COVID-19, this represents a unique opportunity for California employers to rewire their talent systems and create humanity and economy boosting jobs.
The Opportunity
In partnership with REDF and UNITE-LA, and with funding provided by the James Irvine Foundation, Talent Rewire invites Los Angeles area employers to participate in our Virtual Rewire Accelerator. The Virtual Rewire Accelerator is a series of five interactive experiences over a two-month period designed to help HR, CSR, and Operations leaders and innovators realize a better, more equitable future – for their employees, company, and community.
If you're interested in participating we encourage you to attend the webinar on July 23 that will provide additional context on employment in Los Angeles as well as information on the Accelerator. Please note registration does not guarantee participation in the Accelerator. All registrations will be reviewed to assess company fit and a member of our team will reach out to confirm acceptance.
Employer Expectations
The Rewire Accelerator is not a webinar series – it is designed to be an applied learning experience. Over the course of the five virtual sessions, participants will identify solutions that have the most potential to achieve your business goals and support your frontline employees in real time within company teams and a peer group. Given this unique structure:
Participating employers must send a minimum of two representatives to attend
All participants MUST attend all five virtual sessions and be present for the duration of each session (2 hours each)
Participants are strongly encouraged to attend the kickoff webinar on July 23 or watch the recording before the start of the first session on August 5
Schedule Overview – Each session is 2 hours in length
Session 1: Introduction & Systems Thinking
Wednesday, August 5, 2020 at 10:00 a.m. PT
Session 2: Visioning for the Future
Wednesday, August 19, 2020 at 10:00 a.m.  PT
Session 3: Understanding & Re-imagining Your Future
Wednesday, September 2, 2020 at 10:00 a.m. PT
Session 4: User-Centered Design
Wednesday, September 16, 2020 at 10:00 a.m. PT
Session 5: Bring Your Vision to Life
Wednesday, September 30, 2020 at 10:00 a.m. PT
If you're interested in participating please complete the form below and a member of our team will be in touch.